Strengths of Your Relationship

Venus opposite Pluto
The urge to possess
If you haven't been careful to keep things cool and casual between you, issues of jealousy, emotional manipulation, possessiveness and control may have become major problems in this relationship. Your partner provokes an intense response in you, which felt amazing at first. Your sexual attraction to them is overwhelming, and you feel transformed by your intimate experiences together, as if you've finally found The One. But after a while, you began to affect each other's moods too much; when one of you is down, you both feel out of sorts. If you need some alone time, for whatever reason, your partner feels intensely insecure and abandoned, and they respond by trying to keep you with them by any emotional means necessary -- manipulation and passive-aggression are definitely possibilities. If I can just control my lover into sticking around, your partner thinks, and meeting all my needs whenever I want them to, I'll feel so much better! This is rarely true, though. Dominating another person never brings real satisfaction for either partner. Your individual needs for connection and love could keep you locked into this pattern for quite some time, unless you can find a way to communicate about all these big, overwhelming needs -- and figure out how to meet your own needs so you can come to each other free and clear of emotional baggage.

Venus opposite Saturn
An unequal partnership
When it comes to relating naturally as a romantic couple, this aspect could make it difficult or even impossible. This person may try to control your behavior, both in private and in public. For example, you probably don't feel free to just lean over and give them a kiss, because they'll give you a look to let you know they're not okay with public displays of affection. When you're together, you feel restricted, sober, rigid and overly self-controlled, as if there are outside forces pushing in on you, making you behave in a certain way. And their romantic expression toward you is definitely cool. The problem is that they want to stay in control at all times, which, of course, is both impossible and no fun, especially when you're fooling around together. Why would they want to maintain such control? The answer probably lies in some past relationships that set up a dynamic for them that they're now living out through you. And the other question is, why do you put up with it? Again, the answer lies in your own past relationships, what you've experienced before and what you're living out again through this one. You automatically set up a dynamic that sets them as the superior and you as the inferior partner. But you're equals, and you should exist as such in your romantic relationship. Where's the romance in trying to control each other and yourselves all the time? It's important to face this problem and deal with it, so it doesn't continue to block the complete development of your relationship.



Mars
square
Sun
A turbulent connection
Any relationship between you might not last long. Instead, it might erupt in a blaze of passion -- and then die out along with the fires of your emotions. The problem between you is one of mismatched temperaments. You start out disagreeing on many subjects, and the better you get to know each other, the higher your irritation, especially, climbs. And instead of being calm and honest about the situation -- looking clearly at your lover and at yourself and admitting that this may not be the best relationship for you -- you just jump into the fray, and your partner follows suit. Arguments are frequent, and often are based on the fact that your lover doesn't feel seen or supported by you. Annoyance is almost unavoidable for you; you start to see this person as thoughtless or inconsiderate, and you store up resentment as a result. Okay, this is all sounding rather dire -- so remember that it doesn't have to be this way. If you can both access your most patient, forgiving selves when you're together, you'll be able to find a compromise for any problems that arise. But most people aren't that saintly! We're all driven to some extent by our egos, and our own needs are most important to us. Thus, it's difficult to set our egos aside when confronted with an aggressive energy such as the one that is created by this relationship. Much compromise is needed to make this last.



Sun opposite Jupiter
Growth of awareness
Your bond has been very strong from the start, which likely gave you a sense of fatedness -- as if you're somehow supposed to be in this relationship, as if it's larger than either of you as individuals could possibly be. That feeling has arisen not from any actual karmic destiny, however, but from some basic differences between you that create awareness on a variety of levels. You each will remain focused on your personal growth throughout the course of this relationship, and may pursue that growth to the detriment of your bond as a couple. Either of you may end up feeling ignored or overlooked as a result, as if your individuality isn't as important as your lover's quest for soul-growth. And the truth might be that at any given moment, the individual growth of either of you could be more important than your bond as a couple. Though this doesn't have to be a negative thing, it is likely that you're both threatened by its influence, and you both respond in one of a few ways. You might try to assert your own vision of where the relationship should go, which will result in ego clashes. Or you might identify this urge to grow in yourself and your partner, and end up having overly high expectations of one another. The best response, of course, would be to try your hardest to support one another mutually in your personal growth arcs, and honor your relationship as well as your individuality.


Mars square Pluto
A power struggle
There is a strong sexual pull between you, which can be quite compelling -- and it could make you think there's more between you that's worth holding on to than there really is. This aspect is a really difficult one for either of you to handle, as it brings up so much anger, resistance, rebellion and aggression between you. Even if you're ordinarily quite placid, you know you're provoked more than you would have ever thought possible in this relationship! Unless other aspects between you help create a feeling of understanding and commonality, you two just have a really hard time getting along together -- except when you're being physically intimate, of course, and even that could take on a dimension of control and aggression that you should try to avoid. It's not that feeling angry or expressing it is wrong; that's natural. There's an element of aggression that can be exciting and appropriate in our sex lives. But the ways that you express your anger at your partner can be extreme; somehow, they bring up the deepest, strongest feelings of rage and resentment that you have hidden in the depths of your soul. You have to work hard to learn the lesson that this influence offers -- how to calm yourself in the face of rage; how to love someone right and treat them well, even when you're feeling as if you can't stand them. To a certain extent, you two just have to expect and accept that there will always be major battles and intense power struggles.



Jupiter opposite Jupiter
Opposite yet complementary
Your mismatched morals are hard for either of you to take in stride. Especially if other aspects between you point to an argumentative bent, you probably have a hard time staying calm when you're faced with a major difference in the way that you think about life in general. You might stubbornly insist that yours is the best or even only way to look at an issue; if so, your stubbornness might actually be a mask that covers the fact that you know you're not necessarily correct in your thinking, but you're just not willing to admit it. This aspect poses a chance for each of you to grow immensely in your view of the world -- if you can convince yourselves to listen to each other and respect your individual viewpoints instead of shutting each other out. That is the way to get the most out of this relationship. When education, spirituality, traveling and so on start to become major points of contention between you, take it as a sign that you should listen closely to what your partner's saying, and consider their beliefs. You can definitely learn something, and you could even find that your opposing viewpoints are actually complementary. You may even decide that this is part of what brought you together in the first place -- instinctively, you knew that each of you had something the other lacked!


Mars square Saturn
Learn to live and let live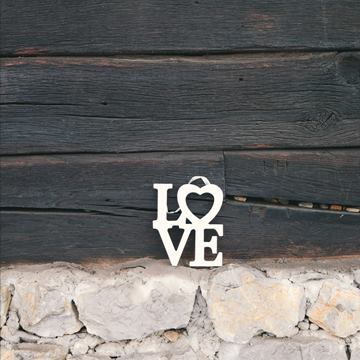 This aspect likely produces negative feelings that fester under the surface of what could otherwise be a very good relationship. The problem is that you don't treat each other as equals when it comes to sex or work or anything else you try to accomplish, either as a team or on your own. Your partner usually tries to take the leadership position, telling you what to do and how to do it, and that can inspire rebellion at the least, or even anger. Haven't they learned yet that you like to be in the lead? Your sexual expression is similarly stilted; you rarely want the same thing at the same time, but you're both insistent about having your own needs met. Guilt and repression could become a part of your routine as a couple; you get excited about something and your partner tries to repress that enthusiasm like water dousing a flame. You two focus too much on respectability versus rebellion, outrageous behavior versus decorous comportment. And you always seem to be on opposite sides of the fence. The friction and tension mounts until you're both able to abandon any pretense or hope that you have about controlling the other's behavior, or directing them in how they use their time. Otherwise, you find yourselves being rather passive-aggressive, or even openly aggressive. Arguments and cutting remarks set the tone between you two unless you both make the effort to treat each other with respect.



Mercury opposite Uranus
Mental intolerance
You try to see things your partner's way and to get along as a couple should, but they just annoy you after a while, unless you can find things to do together that don't rely too much on conversation or agreement. You have completely different ways of thinking about things. You prefer to be more logical, using your mind as the precision tool that it is to seek out logical inconsistencies. You arrive at your conclusions after a lot of consideration. But that thoughtful approach seems limited or even dull to your partner, who is a lot more comfortable with suppositions and leaps of faith. You may find yourselves arguing, and if either of you tends toward stubbornness, watch out. Nothing can get resolved, because how can emotion or intuition win out over logic, or vice versa? Neither is inherently more correct or reliable than the other, but you both spend plenty of time trying to prove that your point of view is, in fact, the more valid one. Your lover, with their more creative point of view, might make fun of you for being a stick-in-the-mud, just because you like to think things through in a logical way -- which is false, and probably hurts your feelings, and definitely annoys you. But it also annoys them when you treat them as being out-there, unstable and even crazy! Some respect and acceptance is necessary to smooth over this difficult influence.

Saturn square Pluto
Disruptive transformations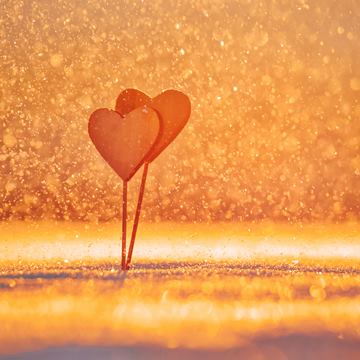 This aspect doesn't make things easy between you, and can actually make it really hard to get along. Overtly, it feels to your lover as if you're a restrictive influence on the way that they would normally, naturally grow in their life; but subconsciously, it could be quite the opposite. Whether consciously or not, you each know just what the other needs to do to transform in life. Some big, deep-rooted need for change exists in each of you, and your partner, especially, can ferret that out, perhaps without even meaning to. Do you still have a little growing up to do? Get a firmer grip on your emotions or your path in life? Whatever it is that you need to do to get to the next level of personhood, your partner can zero in on it and press those buttons again and again. The problem is, having your buttons pushed can be really frustrating and annoying! When you're together, you never feel like you can just relax, have a good time and trust that things are fine as they are. There is always be a feeling between you that things are not fine -- far from it -- and that you'd better fix it fast, or else! But it's hard to know how to fix it. How can you fix something that's so deeply rooted, even unconscious? One thing is certain -- you won't be able to figure anything out until you abandon the idea that it's all the other person's fault, and none of your own!

Saturn square Saturn
Tension will mount
You don't see eye to eye when it comes to duties and responsibility in general. This is frustrating enough in realms that exist outside your relationship; if you have very different work ethics, for example, or senses of familial duty, or convictions about money and how much to save, how much to spend and on what, you find yourselves arguing your points again and again. Within the realm of your romance, any disagreement in this area is a real and immediate problem. If you have very different ideas about how much emotional security you need, how much work should go into the relationship and so on, you both start to feel angry and even depressed, fast. What if one of you wants a serious commitment and the other doesn't? What if one of you wants to go to couples counseling and the other thinks that's the worst idea in the world? You come to a major standoff, at the very least. Arguments and bad feelings only increase if you can't find common ground in these areas, because the stakes are so high -- or at least, they feel extremely high. This doesn't have to mean the end of the relationship, but it does mean lots of communication and compromise are necessary. But who knows? Through your struggles with each other, you might just push each other and yourselves to come to an agreement or a commitment.
Next Steps
I hope you have enjoyed the valuable insight, wisdom and guidance of this astrology report. You might be a little curious about astrology and perhaps wondering how an astrologer can know so much about you!
Astrology is a mathematical system. It's all about applying meaning to numbers, or more specifically, finding meaning in the movements of the planets around the Sun, as viewed from our perspective here on earth. These planetary movements are easily captured and recorded with measurements, calculations, angles and so on.
That's why astrology works so well with computers, whose programs are also based on numbers and formulas. In 'the old days' -- thousands of years ago, when astrology was first recorded -- those early astrologers had to painstakingly observe the heavens and catalog their observations for the next generation of astrologers to build upon. Thank goodness for the computer age! Now we can simply use computers to make those calculations quickly and pull just the applicable pieces of information. Now, astrology is instant, based upon thousands of years of observations obtained through careful methodology.
Interpretations of planetary positions are based in part on ancient Greek and Roman mythology, but your astrological report is unique, describing you and you only. Even in the case of twin siblings, their birth charts differ from each other's in at least a few ways. And besides, no one amounts to just a simple interpretation of their birth chart; everyone's personality is complex. Your astrological report leaves plenty of room for variations based on your free will, personal growth and transformation over a lifetime.
Just like you, your astrological report is unique. It's generated online in seconds and provides you with instant insight at your fingertips. Whether you have a pressing question about your future or you just want some guidance and direction, now you can have it all -- in a fast, focused, all-about-you format.
You can choose from several different types to find the report that's right for you and your needs. Your natal report is all about you -- your unique characteristics, strengths, weaknesses, potential and so on. Compatibility reports analyze the connections between two different people, to see how well and in what ways they get along. And a forecast is based on where the planets are today and how they're affecting you, uniquely. Be sure to try a free sample of another report to find out more about you!
Continue your personal evolution with another Kelli Fox Astrology report!
I'm so glad to be a part of your journey to self-discovery and alignment with your planetary destiny. Please let me know if you have any questions about this product or your next steps.
P.S. Are you hooked and excited to learn more? Follow the links below for (free!) real-time astrology updates, daily horoscopes, personalized information, and more- all from Kelli Fox!